New Lifecycle Analytics Module
New Lifecycle Analytics Module
---
In our quest to empower people managers with actionable insights derived from continuously listening to their employees, we have launched an additional, more advanced module of Lifecycle Analytics. Listening to and analyzing your employees feedback from the day of onboarding till the day of separation has never been easier.
This module will enable you to:
Analyze disengaged employees using different engagement metrics across all lifecycle stages
View prominent feedback across all lifecycle stages
Evaluate your organization's strength, weakness and opportunity areas at each lifecycle stage of your employees
Engage your employees better by closing the loop between feedback and action at each stage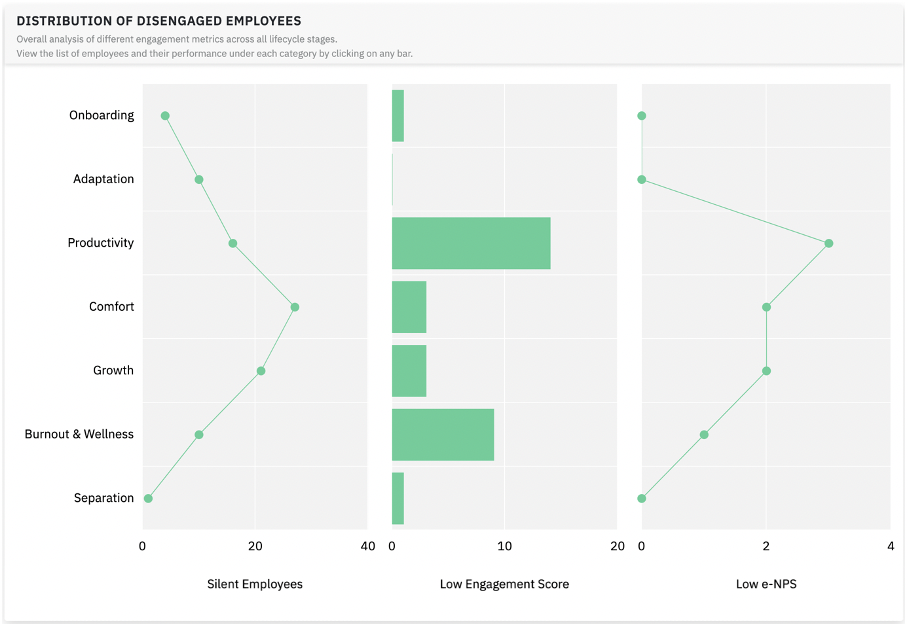 We love hearing from you! Send us your feedback/ feature requests to support@culturemonkey.io.
---
What's Next