What is Proactive Feedback?
What is Proactive Feedback?
---
Share feedback
Thanks for sharing your feedback!
With CultureMonkey, an employee do not have to wait for a survey in order to raise their opinion/feedback, they can proactively send out their feedback to the organisation as and when they want by just dropping an email.
As part of the Feedback module, CultureMonkey would provide a dedicated email address to which the employees can send out their ad-hoc feedback in an anonymous manner.
Who can view proactive feedback?
It can be viewed by the super admins, sub-admins and managers.

Navigating to the Dedicated Email Address
Who can view the email address?
It can be viewed by the super admins, not the sub-admins and managers.
Step 1: Log-in to CultureMonkey account and on the left panel, navigate to Feedback module under Analyse.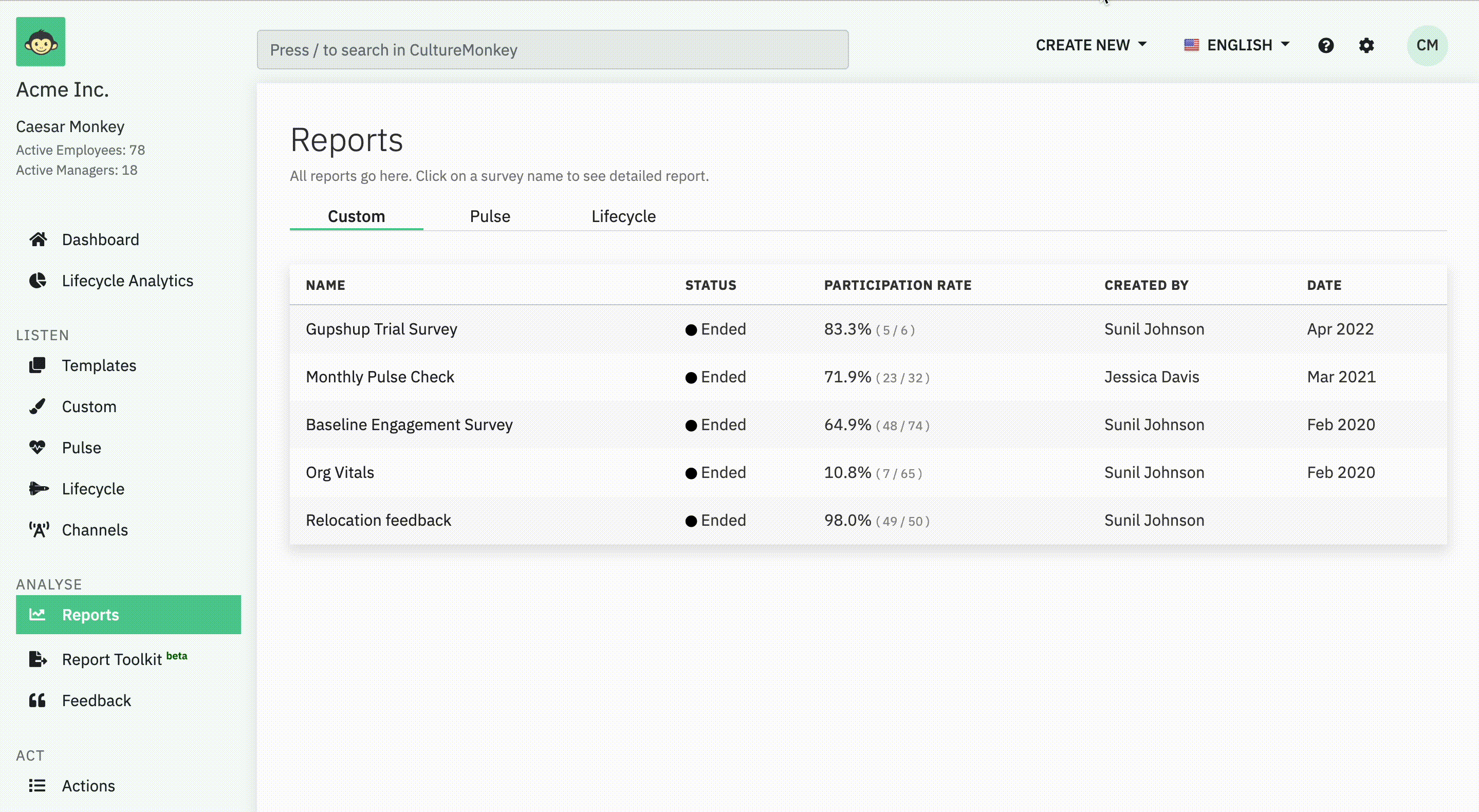 Step 2: In the Summary tab, click on the question mark in the proactive feedback tile.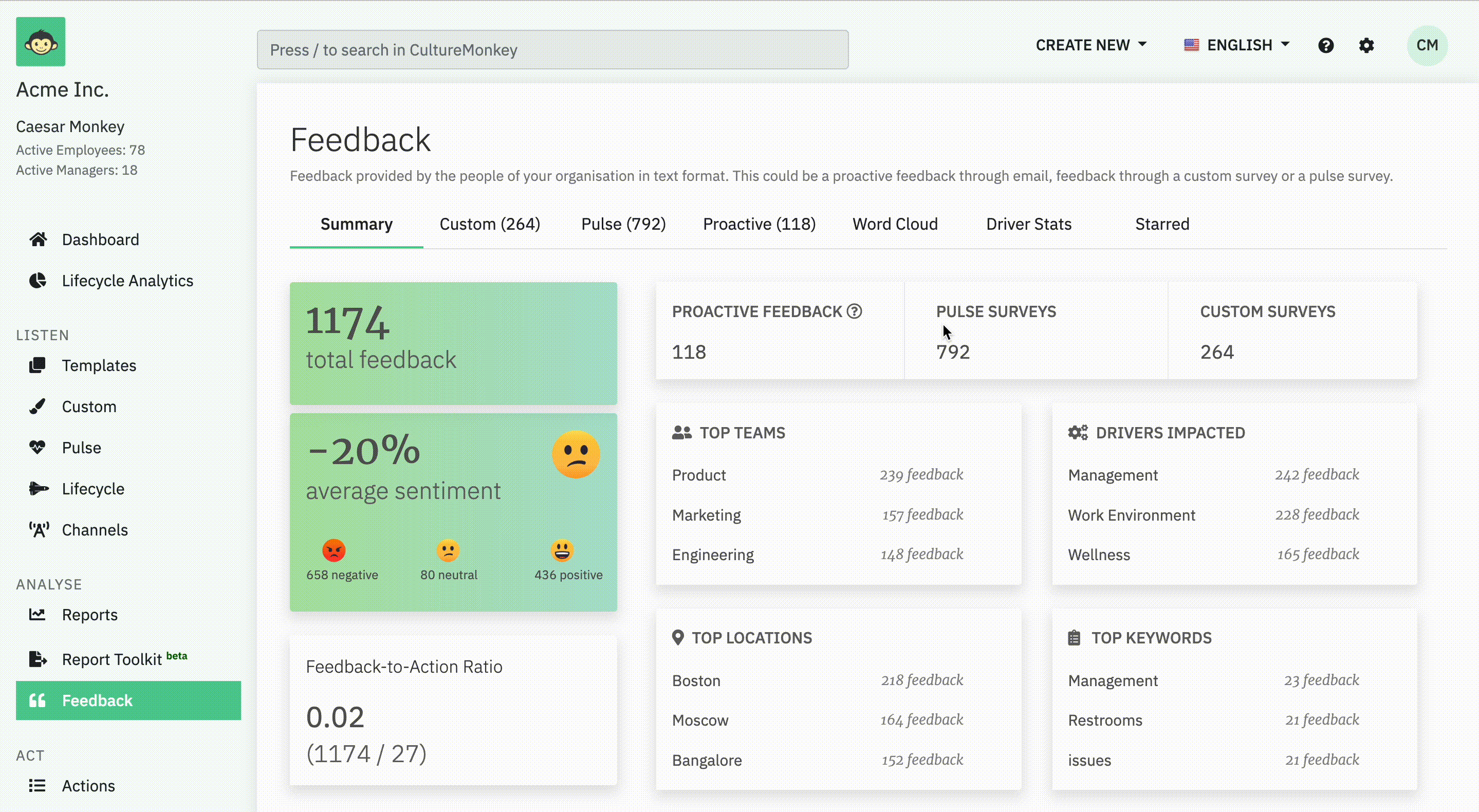 Step 3: You can find the proactive feedback email address in the pop up screen.
Best practises to be followed by the employees
An employee can mail their feedback to the proactive email address as and when it is required. However, they have to ensure the below points when sending a proactive feedback:
Proactive feedback has to be sent from the employee's work email address: CultureMonkey will capture the feedback only when it is sent from an email address which is existing on its database.
Feedback should be present on the body of the email: The system will capture only the content present in the body of the email. Subject would not be captured.
Signature should not be present: Signature of the employee should not be part of the email body as it would lead to a breach of anonymity.
How would the feedback be shown in CultureMonkey?
Every email sent to the assigned email address will convert into anonymous feedback and will be listed under the proactive page in the feedback module.

How to navigate to the proactive feedback page?
Step 1: Log into CultureMonkey and open the Feedback module in the left panel.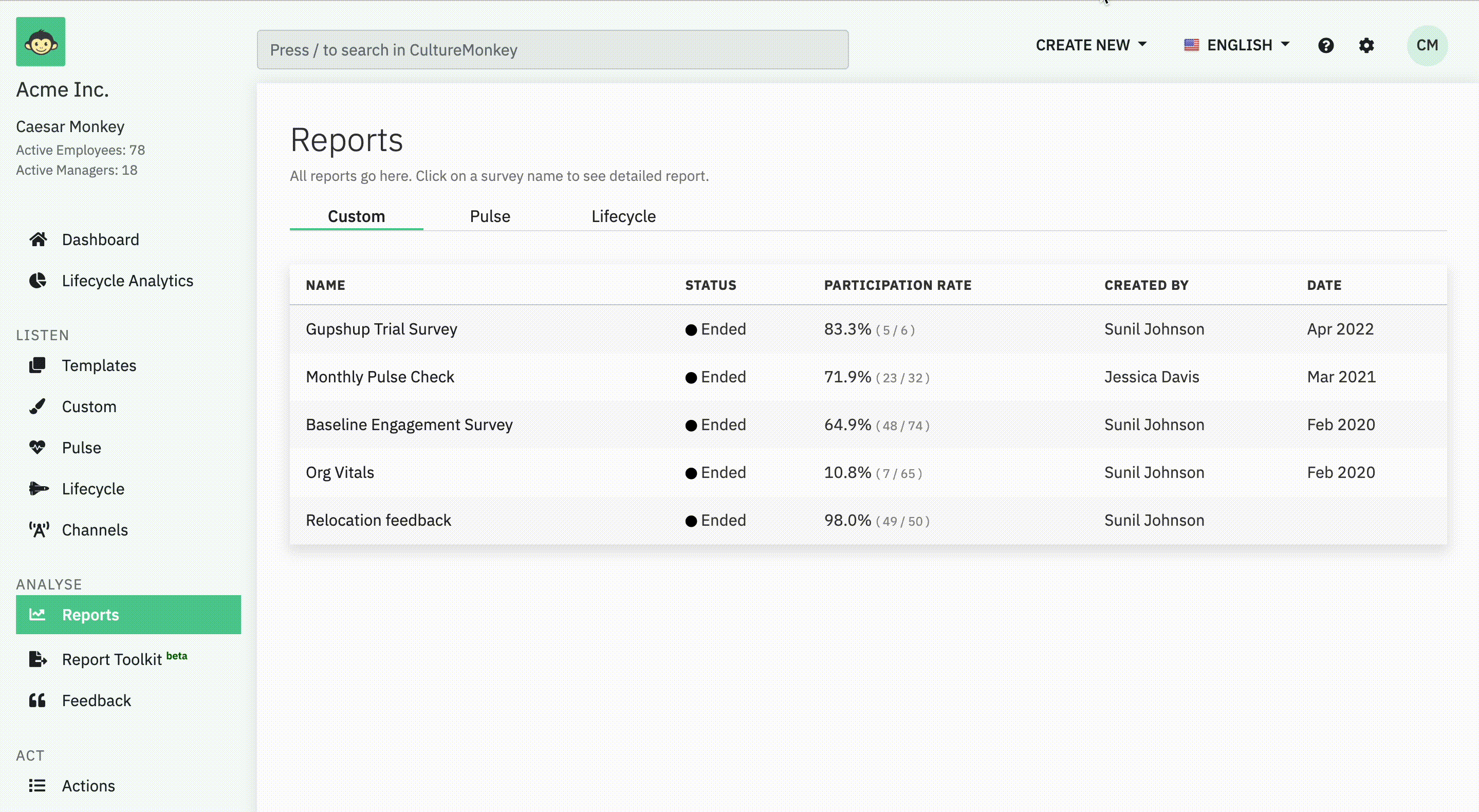 Step 2: Open the Proactive page and you can find the feedback listed.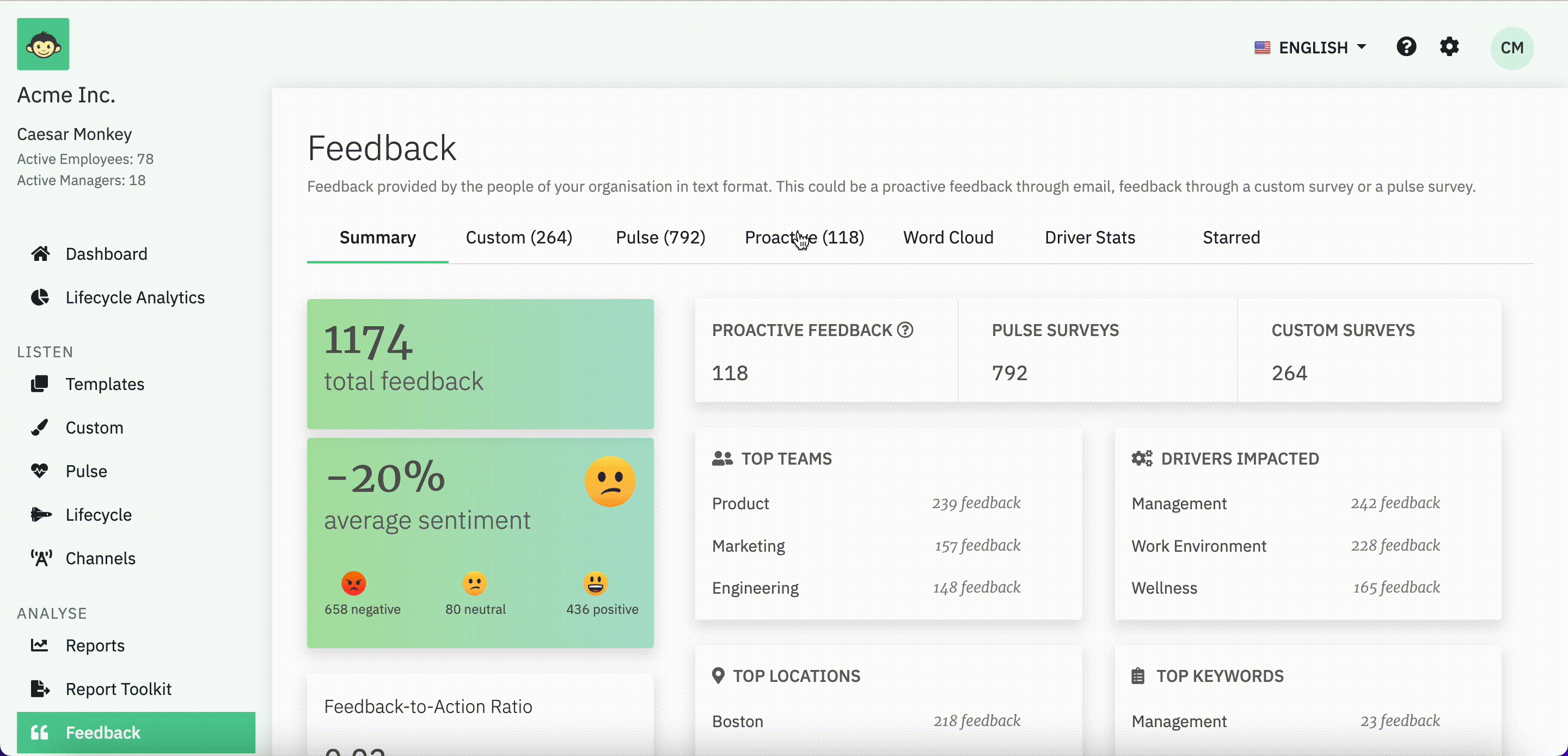 You can interact with the feedback using features like initiate conversation, create action, react, etc.
---
What's Next