Downloading Survey Reports through Report Toolkit
Downloading Survey Reports through Report Toolkit
---
Share feedback
Thanks for sharing your feedback!
Who can use this feature?
Available to super admins, not available to sub-admins and managers
Apart from the ready to use analytics on the platform, CultureMonkey provides you mutiple XLS reports which can be downloaded through Report Toolkit module.
Report Toolkit is an one stop solution for all your report needs which are designed from popular industry requirements through multiple surveys.
Downloading Survey Reports through Report Toolkit
Step 1: Log into your CultureMonkey account and go to Report Toolkit module from the left panel.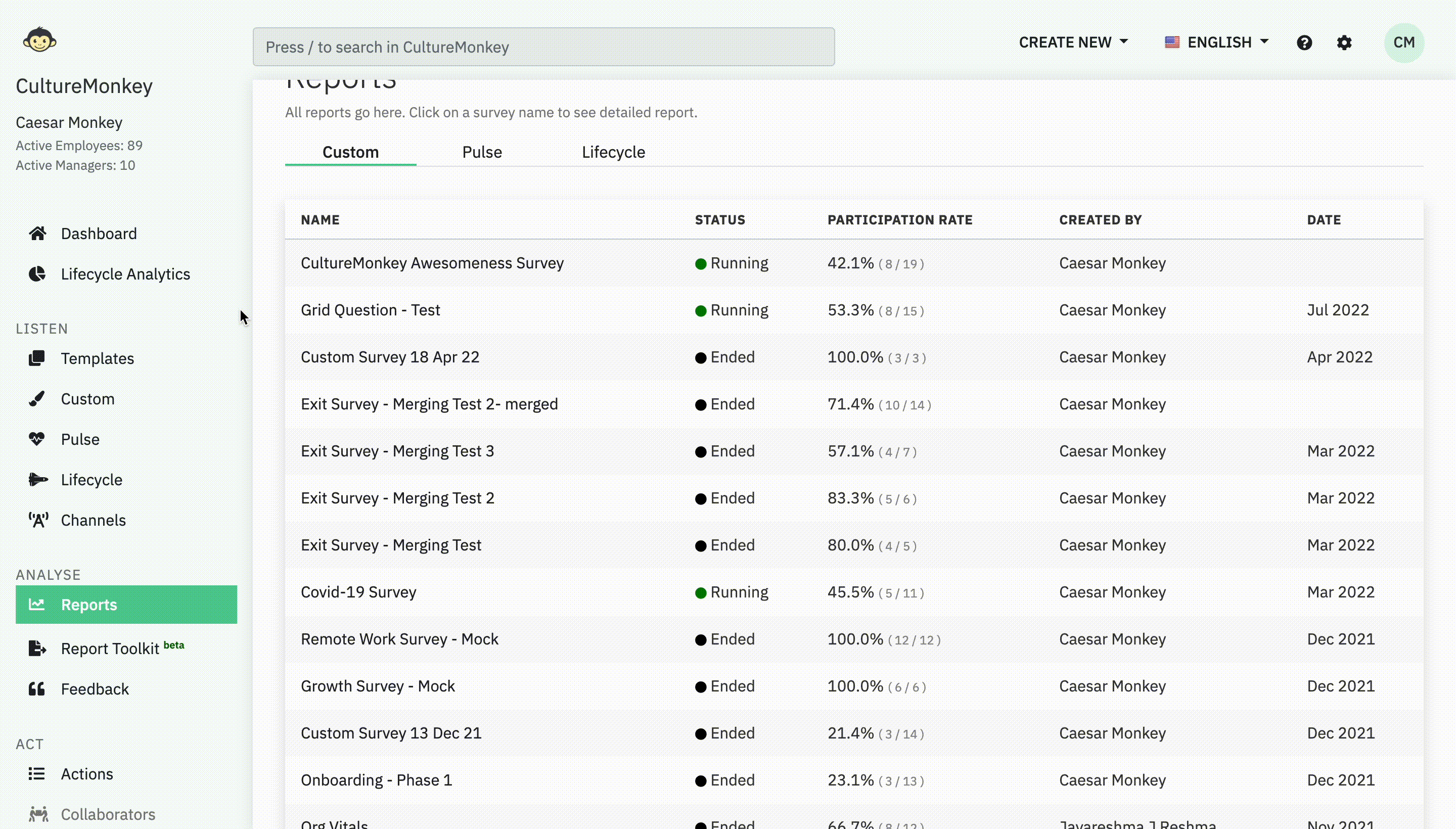 Step 2: In the survey drop down, choose the survey for which you want to download the reports.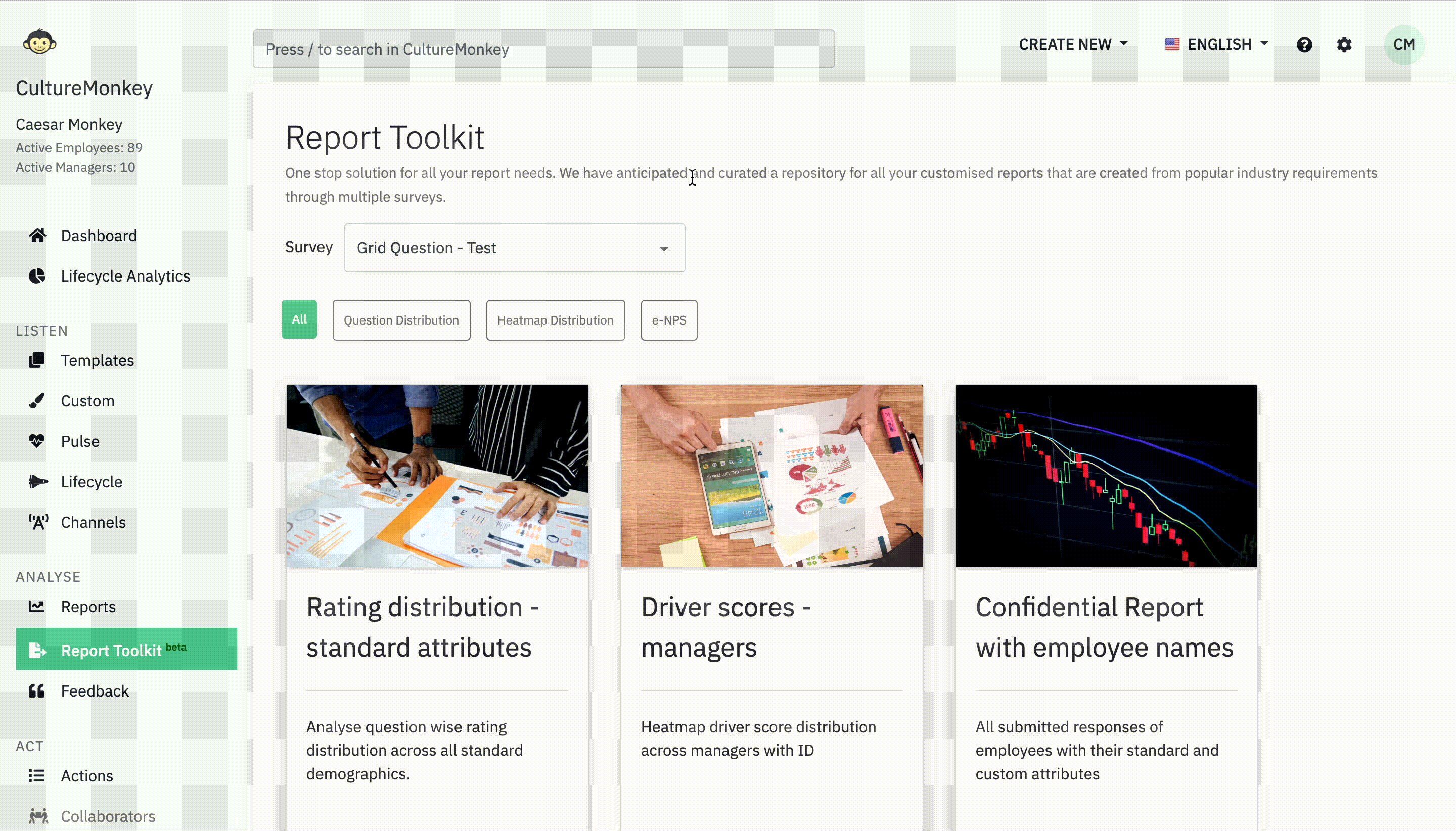 Step 3: Once you have selected the survey, the available downloadable reports for that survey will show up.
Step 4: When you hover over the report, you can see the download option. Click on that option to download the required report.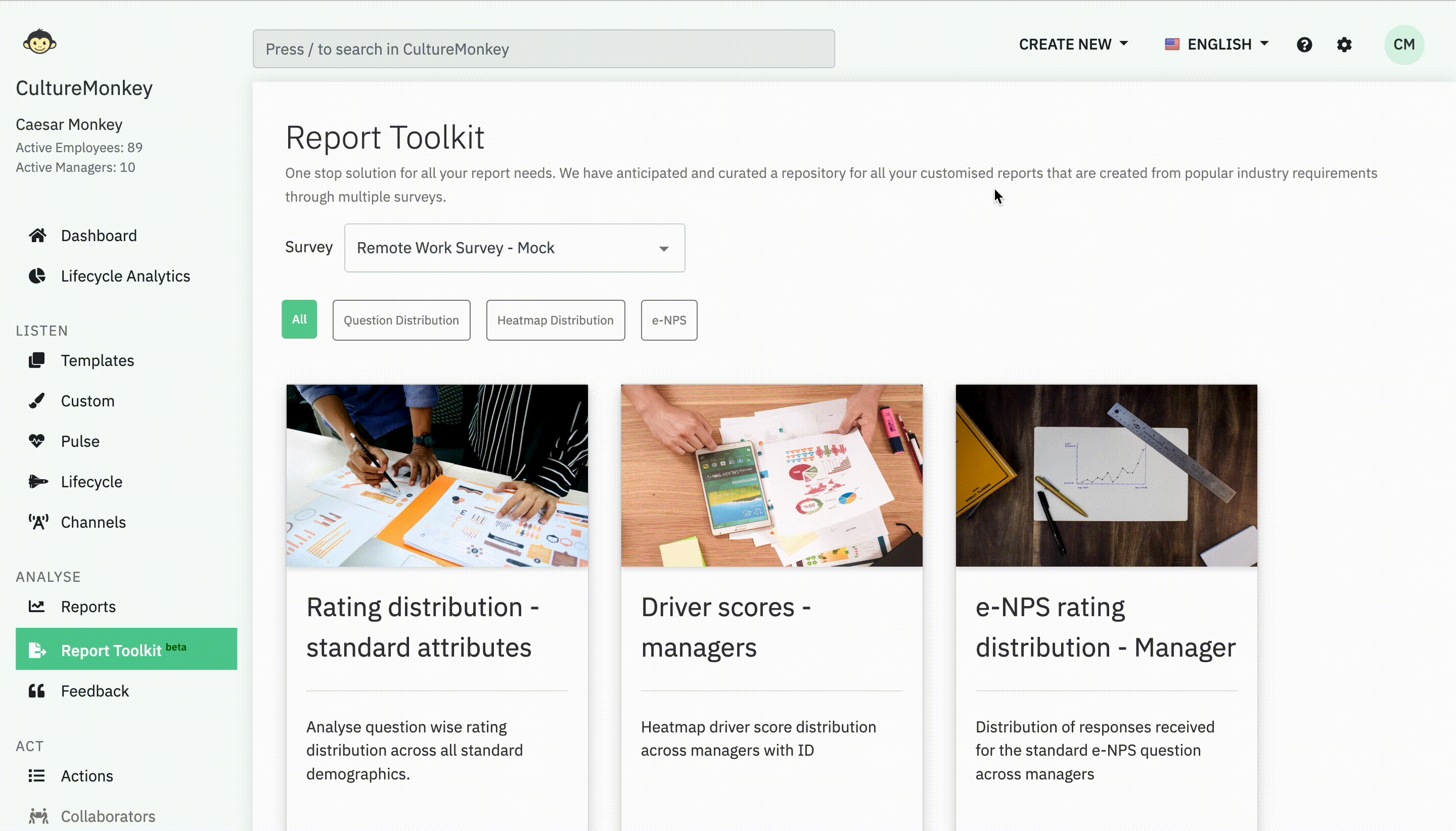 ---
What's Next